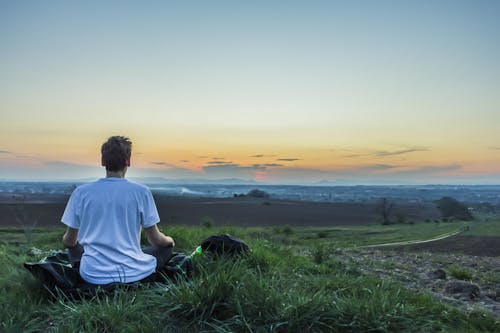 Pexels
On the surface, it seems like self-care and self destruct habits would be at opposite ends of the spectrum. After all, one set of actions is designed to improve your life, and the other is a quick way to ruin it… but surprisingly the lines between these two things can often become blurred. Sometimes we set out to change the way we're doing things under the impression that we need to loosen up, chill out or start living life to its full potential. But can easily get caught up by 'too much of a good thing'- and the actions you're taking to help you thrive are actually having the opposite effect. Here are some examples, and things to look out for in your own life.
We live in a society where work is prioritized. Our days, weeks, months and lives, in general, are dictated by work. We're in the workplace for long hours, we have to ask permission and have our vacation time approved before we can go away, we can get in trouble for being even one minute late in the morning. If you sit and think about it, it's a lot- and in many ways, we lose our freedom where we need to support ourselves financially. So to make all of that work feel worth it, it's nice to treat yourself and spend a little money on your favorite things every now and again. It might be a meal out at a nice restaurant, a new handbag or piece of jewelry, or a bigger purchase like a new car. This is great and gives our lives balance, as we feel as though our hard work pays off by affording the things we want. The trouble can begin to set in when we start getting a bit too spendy. Maybe you're
prioritising treats and luxuries over your regular bills
, or perhaps you're running up debt. Some people shop excessively as a way to reduce stress, and can even become addicted. Have a think about your spending and ensure it fits within your budget. It's good to treat yourself, but to be able to afford everything else, for most of us this needs to be structured. Work out what you can realistically spend on yourself after everything else has been paid.