The internet has opened up a world of possibilities and it allows you the chance to access a global marketplace where you could order all sorts of interesting, useful, and even weird items on the net and have them sent straight to your home.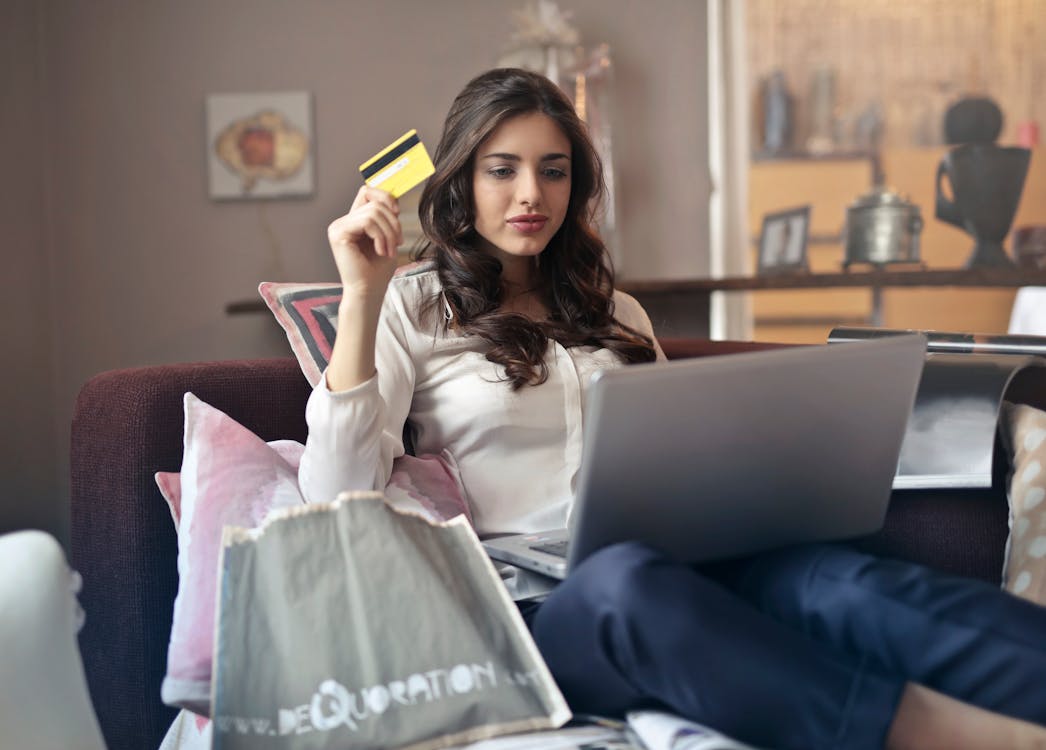 Here is a look at a few of the diverse items that could be winging their way to you just moments after you click to buy and make your payment.
A cornucopia of seafood delicacies delivered to your door
There are plenty of times when you decide you want a culinary treat and the usual take-out offerings probably don't make the grade on these occasions.
If you
shop at Citarella.com
, for example, you could be enjoying a sumptuous seafood dinner in the comfort of your own home that features the unique flavors of caviar, oysters, and clams.
If you are making your own seafood chowder or planning a cozy dining experience that is
chez nous
it seems that the ocean is on standby to provide you with what you want and all of this can be delivered straight to your doorstep in no time at all.
Get up close to a famous film star
From a foodie offering that you can order the next item on the list couldn't be more different but deserves a mention simply because it is the sort of item that confirms the belief that you can really buy almost anything on the internet.
If you are a big fan of Nicholas Cage, for example, he is just one of the Hollywood stars that could be delivered to you direct. But before fans get too excited, what you can order is a pillowcase with his image printed on it.
If you like the idea of taking your favorite star to bed with you, a pillowcase with their image on it is one way to achieve that dream.
The feel of grass between your toes
If you like being at one with nature and enjoy the feeling of walking barefoot on grass you are the perfect customer for a unique pair of flip flops.
You can buy these flip flops and enjoy the experience of walking barefoot on the grass even when you are walking around inside your home.
A must-have for nature lovers everywhere!
Not everything you can order over the internet makes sense or even appeals as something you would want to buy at all, like a pair of hissing cockroaches, for example, but some product offerings are just so bizarre they might make you order them out of curiosity.
With that in mind, you might be wondering why anyone would want to order a pack of bacon-flavored floss.
If you want to leave your mouth feeling bacon fresh you know what to do.
Some of us couldn't imagine being without our smartphone but if you are a bit worried that you are too addicted to it there is a product available that is supposed to cure you of your mobile habit.
Bizzarley, you can buy a product that is described as a "no-phone", and it is basically a smartphone-shaped object that has no digital functionality at all.
If you are not happy with this purchase you won't be able to use it to call and make a complaint.
Lighting the way when you get caught short at night
If you need to pay a visit to the toilet in the middle of the night you probably want to make the trip as quick and easy as possible so you can get back to bed.
That means you don't want to turn on the lights and disturb others and a great solution to this dilemma would be to order a toilet night light over the internet.
The toilet bowl light is motion activated so you get some aiming guidance when you approach and with eight different light colors, your toilet visit will become an illuminating experience.
A fishy treat for your cat
We love to spoil our pets and if you have a cat at home with you there is a bed that you can order over the internet that delivers an unusual twist on the relationship between fish and cats.
It is normally the cat that comes off best in this encounter but the cat cave bed you can order online is in the shape of a fish and when your pet curls up inside it looks like the fish has swallowed the cat, which makes a change.
Don't worry, your cat will probably love the experience as the wool bed is likely to be very comfortable and they won't mind climbing inside the fishes mouth on this occasion.
Feed your avocado obsession
Avocados
are a popular healthy eating choice for plenty of us and with that in mind, you might want to order your own avocado tree for home delivery so that you can enjoy a plentiful supply of your favorite food.
Don't worry though, what you will be taking delivery of is grow your own tree kit rather than the end product.
It takes about six weeks for the seeds in your kit to start germinating but at least you will have future-proofed your avocado supply chain with this purchase.
Stay safe and be kind to your delivery guy
Finally, if you want to take away the worry of slipping up on your steps outside your home or anyone else doing the same, as a delivery man, for instance, maybe you might consider ordering a heated stair mat.
Snow and ice won't be a problem once you have this product in place and anyone coming to your door in difficult conditions with your unusual internet purchases won't have to worry so much about negotiating your steps when making their delivery.
These are just a few examples of the many items that you can order on the internet and get delivered to your doorstep, from seafood treats to illuminated toilets, and almost anything else you can think of.
All you have to do is start your search and see where it takes you.