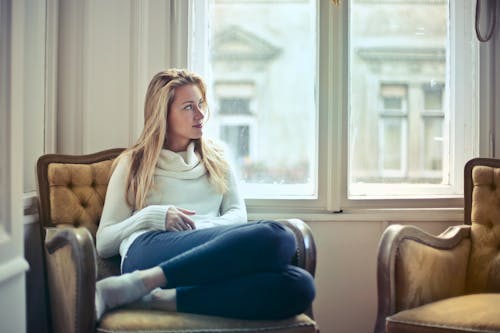 Whether you are acquiring a new home or merely making some adjustments, siding can make a whole difference when it comes to home improvement. This process is often recommended for property owners who appreciate aesthetic and those looking to improve the value of their homes. Additionally, siding is recommended for people who want to avoid the hassles associated with painting their home. If you are thinking of engaging in this kind of project, then here's
Home Remodeling & Renovation Guide
for you to check out.
1. Measure the Soffit Pieces
The first step to siding is measuring the soffit piece. More often than not, vinyl
siding
comes in 3.66 meters (12-foot) lengths. For you to make it work, you'll need to cut the long pieces of siding to lengths that will be consistent with your soffit measurements. It is also imperative to note that the soffit pieces need to be 1/4 inch less than the soffit actual length. This is important in a siding project because such a gap allows for vinyl expansion during the warm weather.
2. Install the Corner Posts
After you are done measuring your pieces, install a half inch form sheathing on all sides of the corners. From there, you can now install the corner sidings to every siding. The corner siding needs to be a three-quarters inch below the starter strip, underneath the eaves, once installation of the soffit pieces is done.
3. Soffit and Fascia area Siding
Once step two is complete, you can begin nailing lengths of
J-Channel
against the fascia board's inner edge. This channel plays a vital role in concealing the cut edges of soffit where they meet the fascia. Every soffit or siding piece has nail slots. To hold the heads out and allow for expansion, make sure you nail at the center of the slots. The J-channel will cover the soffit cut edges while at the same time offering a watertight seal.
4. Wall Siding Installation
Before you can start installing the siding, make sure you apply some insulation materials to your walls. As mentioned, leave a quarter an inch from the vertical trim to allow for expansion, but if you are installing during cold conditions, you can leave about three-eighths of an inch.
Slide the panel's bottom row into place by attaching each panel's bottom lip beneath the starting strip. After every sixteen inches, you can secure the panels using a nail and leave about 1/16 of the nail's head above the siding to create room for expansion and movement.
5. Overlap Adjoining Panels
Overlap two lengths of the siding when joining them together. Choose the least obvious side from the front or the side of your house that is used the most. For instance, if you have a driveway on the left side of your house, a leftover right overlap would be noticeable the least.
Conclusion
Upon reaching a window, cut sections panel sections directly below or above it to fit. Hold the length of the siding against your window and mark the edge points to measure the width of the piece. You can also measure the height by butting a piece of siding underneath the window to mark the necessary height. You can then transfer the measurement onto a siding piece and cut the siding below or above the normal.