You know having kids is going to change your life. Staying out late and sleeping in will quickly become a thing of the past and family-friendly activities and parties will slowly but surely fill your schedule. Well, it turns out that kids will change the way you live in your home too.
Chances are, there are things about your home that you took for granted, but once you have kids, you'll wonder what you were thinking! Get ahead of the game by knowing what not to do so you can make sure your kids are safe and you can spend less time cleaning at the same time.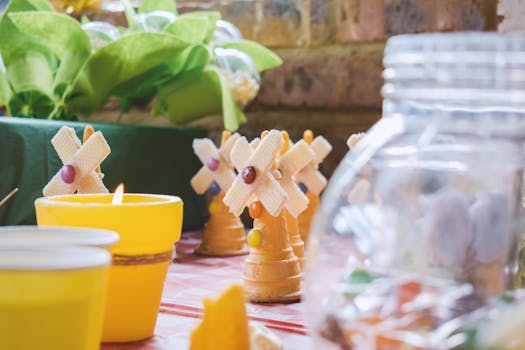 Hanging Cords from Blinds
Blinds are a staple in most homes. They are an effective way to provide you with privacy in the evening and they can be opened to let in natural sunlight during the day. Unfortunately, they're dangerous to small children.
You can wrap up those cords so they are less of a choking hazard, but why not get rid of them all together with shutters? Not only are shutters safer,
Just Blinds says
that "Adding shutters to your windows can result in added energy savings." They'll elevate the look of your interior space too!
Antiques
You probably already know you have to be careful with the antiques in your home when you have kids, but that doesn't mean they all have to go into storage for the next 18 years! By all means, put expensive antiques into storage, but you can use some antiques to decorate your home. The right antiques used in the right way can even be
used in your kid's room
!
Upholster an antique coffee table in the living room

Hang shelves with antiques just out of reach

Turn a well-loved dresser into a changing table
White Anything
Nothing makes space seem large and open like the color white. No other color makes space seem clean either, that is, as long as all that white stuff is
actually
clean.
That will never be the case when you have kids.
White carpets, armchairs, pillows, and throw blankets will quickly become dirty, and they'll keep looking dirty, even if you follow your child around the house with a washrag.
However, that doesn't mean you have to give up on your love of neutrals! Instead, choose creams and tans that will hide spots better, and choose a neutral carpet that is a mixture of different colors to hide stains.
Tile Flooring
There are lots of
pros to tile flooring
. Unfortunately, when it comes to kids, the cons far outweigh the pros.
Although tile is easy to wipe clean, it's really slick, which means little feet are more likely to slip and fall. It's cold, which is bad for babies learning to crawl, and it's easy to crack, which means dropped toys have the potential to destroy your flooring.
Your interior spaces can still look beautiful when you have children, but there are rules you have to follow. These rules will make sure you and your children enjoy your home.