The long, lazy days of summer may be a distant memory for you, but for your kids, these days will build some of their longest lasting memories. So, it only makes sense that you would want to give them the best possible experiences they can!
We understand that, as parents, a lot of planning goes into creating the perfect summer for your kids. While they may be coasting along on popsicles, sunburns, and days at the lake, you're working hard at making sure that you don't have to hear the constant refrain of: "I'm bored" as the dog days of summer set in.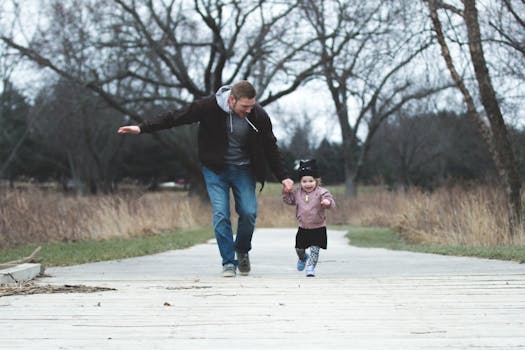 We know you don't want your kids to spend those few, short months in front of a TV, but that doesn't make it any easier to choose what activities you can do with them that will keep them (and you) entertained and occupied.
Luckily, we've collected 8 of our favorite activities you can do together with your kids this summer that will keep everyone happy.
While you may initially wonder if your children will enjoy this activity, visiting botanical gardens is a great way to give your kids an engaging and hands-on learning experience with nature. Botanical gardens are gardens dedicated to the cultivation and display of a large variety of exotic plants.
Botanical gardens can be fun for the entire family since they allow a mixture of exploration, discovery, and visual interest. They will often have educational displays on rare plants, carnivorous plants, or other unique flora. Most botanical gardens will also have other interesting elements, such as
butterfly gardens
, insect displays, bird sanctuaries, and sensory displays. This means that children of all ages from infants to teenagers can find something of interest on the grounds and you can be happy knowing that your kids are having fun, while simultaneously learning.
Botanical gardens can also be a great option if you're trying to keep things affordable. Many botanical gardens have "free days", while others are simply free at all times, only charging for specialty sections.
Want to really surprise the kids? If you happen to be in an area of Alnwick, England, you can visit the world famous
Alnwick Poison Gardens
, which features some of the world's deadliest and most poisonous plants in a carefully curated and gorgeous setting.
Explore a nearby nature center of the park
Keeping on the theme of staying active and outside, consider visiting a nature center or state park with your kids. State parks can be an especially rewarding experience for families. You can hike trails, see some local wildlife, and cool off in some streams all in one place. State parks and nature centers are also surprisingly accessible, with many existing nearby that you may not even have been aware of. Many offer free admission or have deeply discounted rates.
When the temperature starts to climb, and you can't imagine doing anything under the baking sun (and you'd prefer not to triple your electric bill with the AC), it's time to hit the water park. Most cities have splash parks, but this often won't be much fun for your older ones. Instead, use this opportunity to lay out a little money and take the kids to a big water park to cool off and have a whole day of fun.
The evenings in summer can be a great time to find out if your city is offering any outdoor movie viewings. Similar to the old-fashioned drive-ins (but without the cars), these outdoor movie showings ask that you bring a chair, blankets, and whatever snacks you would like, and set up in front of a large projection screen. Then, settle in while the movie plays. Some cities do theme movie showings, while others, like the Alamo Drafthouse, go all out and let you
watch Jaws while floating in inner tubes
on the water (though we wouldn't recommend this one for the kids).
It's a classic, but it's a classic for good reason. Spending a day at the beach is the perfect way to keep your kids entertained (and to exhaust them). The salt water, the sun, the canteens, and the games are all ways to build great memories that will last a lifetime. Just don't forget to slather on the sunscreen
at regular intervals
!
Go to a natural history museum
Wait! We promise your kids will like it. Natural history museums are huge sources of wonder and intrigue that kids really enjoy. While the words "museum" may make a lot of teenagers' shudder, places like the
Natural History Museum
have everything from dinosaur bones to preserved butterflies. Best part? Admission is free apart from some bookings.
If one of your kids has a birthday party coming up or you're just looking to get a few of their friends together to celebrate a good game or the end of the season, a sports party can be the perfect answer. Themed birthday parties are all the rage right now, but that does not mean they are easy to put together! Wrangling kids are hard enough when there isn't a set theme in place, but when you need specific decorations, food, and activities, it might be time to call in the pros. There's no shame in getting help from a company that specializes in themed sports parties so that you can relax a little on the day off, knowing that everything is taken care of. You can learn
more here.
Finally, you can plan a weekend summer getaway to someplace steeped in nature. Camping is a great chance to incorporate lots of physical activity like biking, kayaking, swimming, and hiking to make sure no one gets bored. Bring along a tent, games, and food and let your kids wander around the woods during the day while you get to have some quality time with your partner under the stars when the little ones go to bed.