What can you expect when you move into a high-end gated community? Will people be friendly or standoffish? After you are moved in and the furniture and other belongings are put in their places, what do you do? There are lots of wonderful amenities, but how do homeowners and their families them? How do you meet neighbors in beautiful homes similar to yours?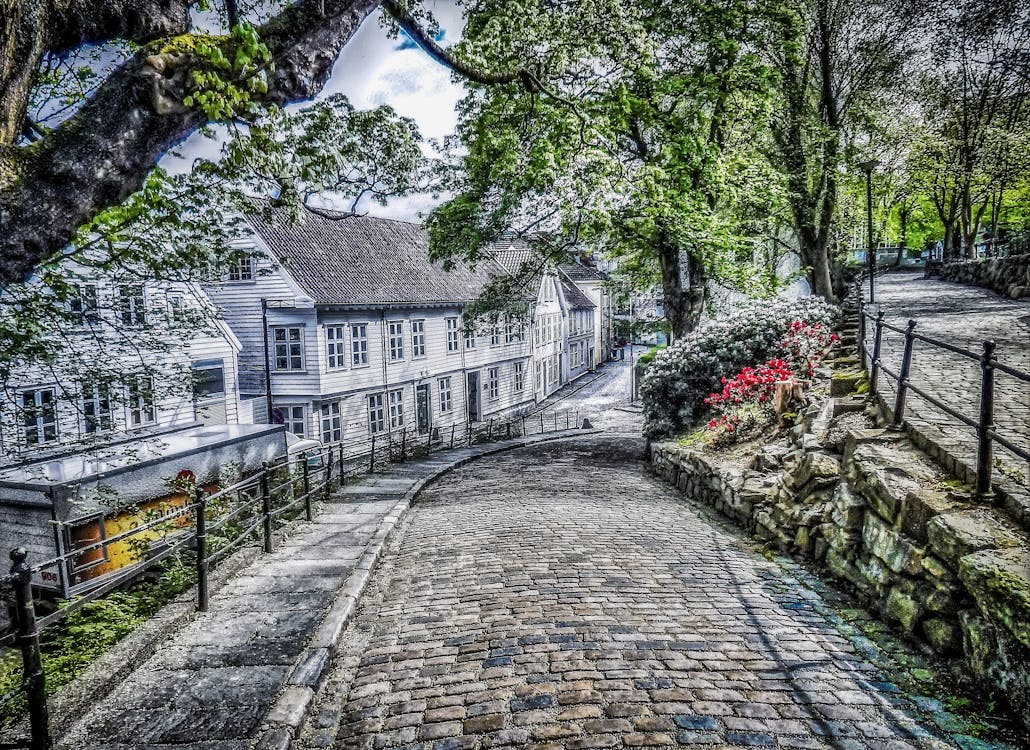 Choose A Gated Community
When you are choosing a gated community, look at several near where you want to live and ask if
this gated community
meets your family's needs and are the HOA rules and restrictions acceptable? Are the HOA and other fees acceptable? Does this gated community have the amenities we are seeking? Is the available house fairly priced and of good design and quality construction?
When you find the home and the gated community that meets your needs, has reasonable HOA rules and restrictions, and is affordable, you can choose to purchase it. Then it is time to go through the purchase process and move into the new gated community and home. But, what 8 things can you expect when you first move into your new community?
8 Things to Expect as a New Homeowner in a Gated Community
1. The HOA rules must be followed. Every homeowner is expected to read and obey the rules drafted for the whole community's good. You can attend board meetings of the homeowner's association before you move into your new home to get a better picture of them. You can attend board meetings and even run for a position on the board when openings become available. Many communities choose to use
professional inspectors of election
services, to ensure accurate, reliable, and affordable HOA elections, from start to finish.
2. Most of the people inside the gates will be residents, visitors, or workmen. This leads to safer streets and lower crime rates. There won't be any commuter traffic, noisy trucks, or speeding cars. There will also not be any solicitors from outside the community. Residents' children may be selling girl scout cookies or things for school fundraisers.
3. You will notice how well-kept the neighborhood is. The HOA dues are used for maintaining the neighborhood's public areas. The rules also require residents to keep up their houses and lots to a certain standard. The whole neighborhood should look cleaner and neater. This keeps property values high.
4. There will be a sense of safety and privacy living in this new gated community. Crime is not entirely absent, but gated communities have lower crime rates. Gated communities have more security, such as the guard at the gate.
5. And the gate. Gated communities with a guard at the gate limit access. That is good in some ways but inconvenient in others. You must leave a list of approved guests at the guardhouse. You also must give advance notice when you are expecting delivery people or workmen. Having a party can become frustrating when attendees from outside the neighborhood forget their passes or are inadvertently left off the guest list. Sometimes during the day, a line of residents waiting to get home can form. Waiting in line is inconvenient.
6. The new gated community might have a lot more amenities than other communities. There may be swimming pools, walking trails, community clubhouses, golf courses, bike paths, exercise facilities, dog parks, kid's playgrounds, tennis courts, water access, and more depending on the community and the HOA dues. They often offer community events that help new homeowners meet their neighbors.
7. The lots in gated communities are often larger, meaning there are fewer neighbors and more privacy. Gated communities build houses to a high standard which might include smart homes and fast WIFI.
8. You might have a long drive to use town or city amenities such as shopping centers, medical facilities, schools, government offices, and work. Planned, gated communities need a large parcel of land to build a whole community, and this land may be outside the town or city limits. Most gated community residents think the advantages of gated community living are worth the extra drive time.
Why Do So Many People Move to Gated Communities?
Gated communities
are carefully planned so they are attractive, convenient to get around and make the best use of land with plenty of green space and community space near residential streets. Residents are protected by HOA rules and regulations, so they don't have to worry about neighbors with junk-filled yards, garishly painted homes, too many noisy pets, or loud, out-of-control parties.
These communities offer safety, privacy, and a sense of living in an exclusive area. For some people, living in a gated community is a status symbol.
What Are the Negative Things About Gated Communities?
Homes in a gated community may cost as much as $30,000 more than comparable homes in non-gated communities, maybe you will need
private money lenders
or Learn
trust loans to beneficiaries
. On top of that, the homeowner will need to pay HOA dues that can be quite high depending on the community amenities. The HOA rules and restrictions may cramp some people's style by being quite restrictive. Gated communities can be too uniform and bland with strict rules on home paint colors and landscaping. The gates that provide security may also seem inconvenient as a person waits in line to be admitted to their own neighborhood.
Gated Communities Fill A Housing Need
In general, if you can afford to live in a gated community, and you carefully pick the community that best suits your needs and lifestyle, it may be the best choice of neighborhood. Some gated communities are designed for senior living and restrict residents to age 55 and older. They are great neighborhoods to retire to.
Other gated communities are like resorts living with large, man-made lagoons or ocean access for people who love living on or near water. Yet other gated communities are designed for families with children and may even have schools within them.
The right community
for each family is always the most important consideration in the end. Gated communities are ideal for singles or families who desire the added security and privacy they offer, along with numerous amenities and social opportunities.