When a student is in higher education, Learning outside the typical classroom is needed.learning by experience and be a responsible person to take care of everything confidently far from home.Studying is also a training while learning for the students to grow and improve their self and build their own character as a human being in this world.Studying in another place is effective for some students to learn more, This also lets the students follow and respect the rules.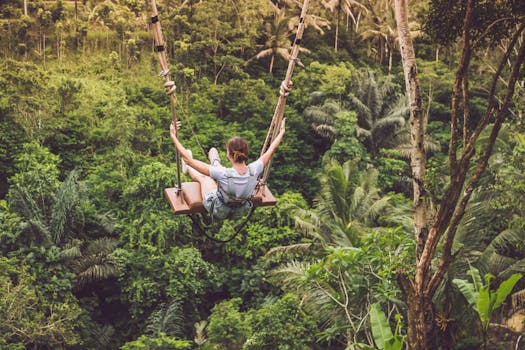 Thinking of studying abroad, Consider the
Kalu Yala
; Not the typical study abroad that you know.Where there are people full of ambitions and a community surrounds you.It shows and let you live in the real world.Of course, it's not easy reaching your dreams, There are struggles along the way but all of these are part of the ladders that you're stepping in.Giving up is not an option in Kalu Yala.
Think of the positive side
, When you want something for you to be able to achieve that dream of yours is to turn negative into positive.In Kalu Yala, You must be brave and ready to be in a community that helps you become a better person and also learn and experience education in different ways makes the students solve problems, resourceful and be creative.
Kalu Yala promotes sustainable living
. You must be physical, mentally and spiritually ready when you apply in Kalu Yala, This is not like just a camping.Imagine living a jungle when you grew up in a big city.It's not easy but think of the positive side.You get to meet and know different kinds of people.Live together, Learn together and work together.
Studying in Kalu Yala is not that hard, Think of the village people who really grow and live in a community like that, they survived.If they can, You will too.The first days are the hardest, Talk to other people and say what inside your mind this way it'll lessen the feeling of being a trap in a jungle which is actually not.Breath.Feel the fresh air, Listen to the sound of nature.Listen to people who came from Kalu Yala and be inspired.There are many reviews online too that might help you while on decide.
Remember, No matter where you place you're going to study for your future.Only can make those dreams happen.It's in your hand.